Operator Interface Technology
Rugged Keypads, Back lit Keypads, ASCII compatable Keypads, Outdoor Keypads, Metal Keypads, Custom Keypads, Sealed Keypads
Rugged Keyboards, Keyboards with Trackball, Sealed Keyboards, Prison Keyboards, Custom Keyboards, Keyboards with Touchpad
---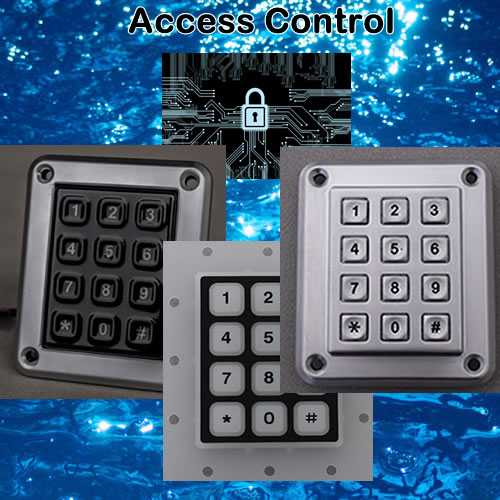 Rugged Access Control
Access control input devices must be durable and reliable in all environmental conditions.  All of our keypads are sealed to at least NEMA4/IP65 and have been proven around the world for access control, fare collection, dispensing and many other areas that require long term reliability.
---
Rugged Data Entry Products
All of our data entry keyboards are sealed against liquid spills and some can even be used under water.  We offer washable models for healthcare facilities, schools, libraries, and any place there are multi-user keyboards that can transmit germs from one user to another.  We also offer very rugged models for correctional facilities, kiosks, factories and other areas that need sealed durable data entry products in severe environments.
---